Lundberg Takes EuroPro Tour Championship At Desert Springs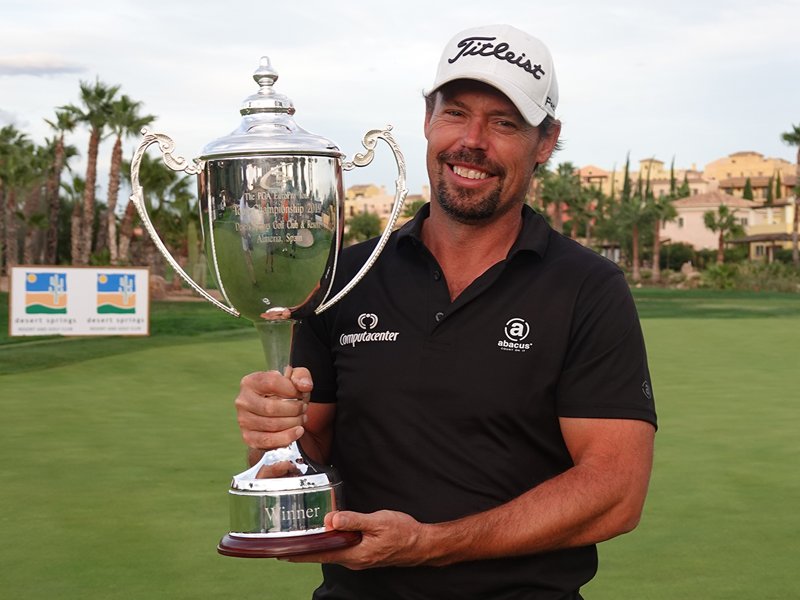 The Desert Springs course in Cuevas del Almanzora played host to the PGA EuroPro Tour Championship for the fourth time last week.
The tournament which ended on All Saint's day here in Spain was won by Mikael Lundberg who took home the trophy and a cool £22,540 winners cheque. The win made it his second this year on the EuroPro Tour after winning at Donnington Grove in June.
Lundberg, 46 and a former European tour professional beat James Allen from Chelmsford, Essex after three tense sudden death holes on the Desert Springs Indiana course; the only desert course in Europe.
Lundberg who has won three European Pro tournaments during his career said, "This is just amazing. It's something you dream of.
"It's not something you can really predict. You are hoping for it and it's at the back of your mind. But the guys are too good.
"Once you get to this level you realise they're pretty good."
"But someone has to win it and when I pulled it off and when I play my game at my best I can still compete against them."
Lundberg took a two shot advantage midway through the final round with Allen needing to birdie 17 and 18 to force the play-off, which he did.
Unfortunately for him it was Lundberg who took the spoils carding rounds of 64,73 and 69 and winning the Order of Merit title in just his first season on the tour.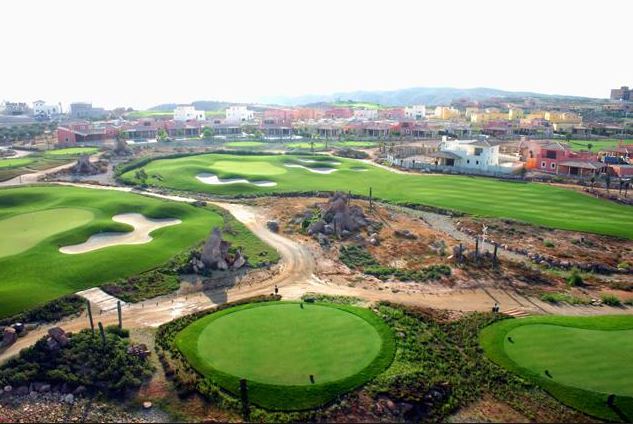 If you're an avid golfer and would like to experience the delights of playing the Indiana course at Desert Springs, please view our latest golf package where you can take on this fantastic desert course yourself.
The Desert Springs resort is renowned for being one of the best sporting complexes in Spain and Europe and is frequently visited by well known sporting athletes looking to take advantage of the excellent facilities and weather.
Golf Breaks In Spain currently offer packages at the prestigious Desert Springs resort in Almeria from just €249 for a three night stay including bed and breakfast and unlimited golf at the par 72 Indiana course.
As an added incentive, there is no deposit required for any of our golf breaks with nothing to pay until three weeks prior to your arrival!
Further details can be found here or to find out more about Desert Springs you can read our blog post 5 Great Excuses To Book A Golf Break At Desert Springs
Feature image courtesy of the PGA EuroPro Tour