5 Great Excuses To Book A Golf Break At Desert Springs Almeria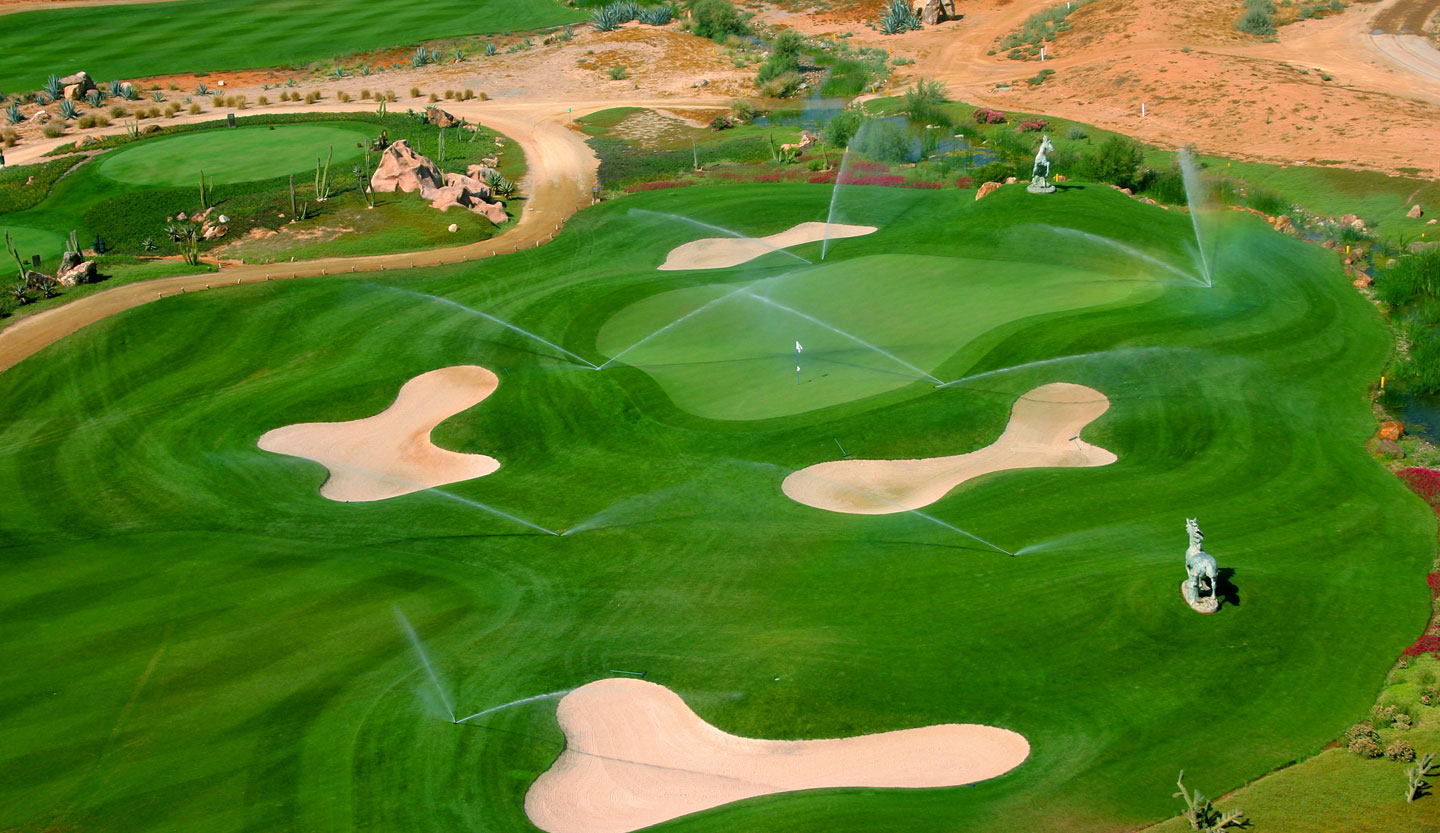 Any excuse for a round of golf in the Spanish sunshine, that's what we say….
When it comes to the Desert Springs Golf Resort in Almeria, you will never be short of excuses to jet off here to Spain and sample everything this fantastic resort has to offer.
Popular with celebrities and sports professionals alike, the Desert Springs resort is the perfect choice for those looking to play one of the best golf courses in Spain, while sampling some of the finest sporting and recreational facilities around.
At Golf Breaks In Spain, we are leaders in providing great value golfing breaks here in Spain. Every year, we cater for thousands of golfers looking to come to Spain and enjoy what is a golf mecca.
When it comes to service and quality, we always strive to give our golfers the best golfing experience money can buy.
This is why we are proud to offer our customers golf packages with unlimited golf, staying at the Desert Springs resort as we believe it offers everything you need at a super affordable price.
Below we present you with 5 great reasons/excuses to book a golfing break with us at one of Spain's most prestigious golf resorts.
#1 – Location, Location, Location
The Desert Springs resort is situated in a unique position in the Almanzora region of Almeria in south-east Andalucia. The resort and golf course are nestled on a plateau with enviable views to the Almanzora Valley and Mediterranean ocean beyond.
The resort boasts Europe's only desert climate, which means that those staying at the resort get to enjoy fantastic weather with winter temperatures averaging around 67F through October and March.
Unlike the UK, this particular area of Spain enjoys around nine hours of sunshine each day and only seven inches of rainfall each year making it the perfect environment for playing golf. Just ask the many famous sporting icons and celebrities who visit the resort each year.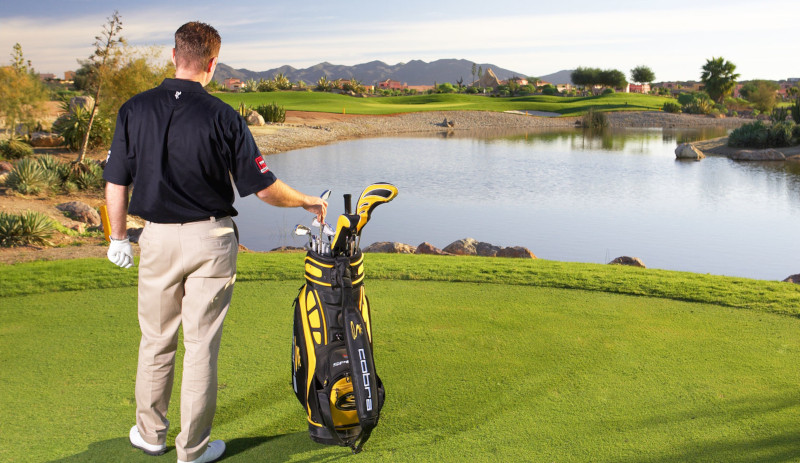 #2 – A Favourite Among Sporting Legends
The Desert Springs resort is renowned for being one of the best sporting complexes in Spain and Europe and is frequently visited by well known sporting athletes looking to take advantage of the excellent facilities and weather.
The Golf Academy offers a 20 bay driving range, along with 2,000 sqm grass practice area, target greens, chipping areas, putting green and practice bunkers. There are also two all weather practice areas although the weather isn't usually an issue at Desert Springs.
The golf facilities are a favourite with a number of national squads including the English County Golf Union, the Golf Union of Wales, PGA tour and LET members.
The resort also offers its own year-round ECB approved floodlit cricket pitch, which is used by many of the professional English county cricket teams throughout the year including Lancashire, Sussex, Middlesex, Somerset and Yorkshire teams among others. The cricket academy also played host to the England cricket team's pre-ashes training in 2015 and 4-day training camp prior to the 2017 ICC Champions Trophy Tournament.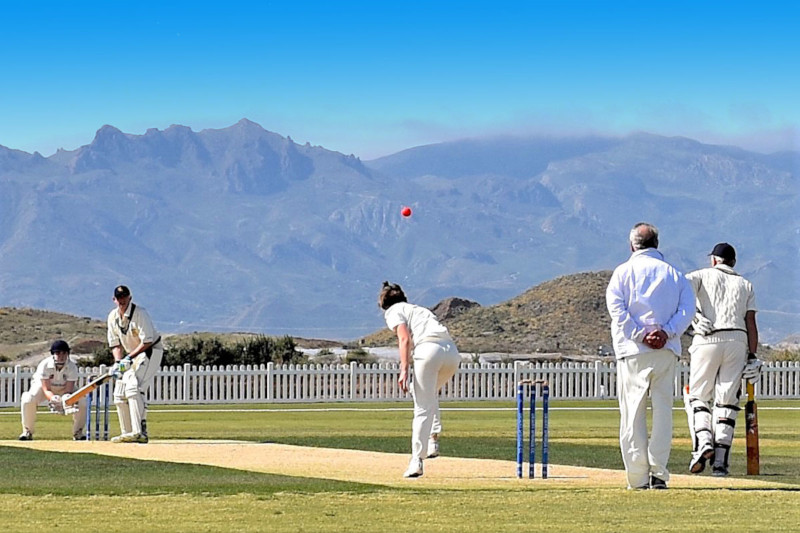 #3 – USGA Quality Championship Golf Course
Built to full USGA standards, the Indiana course at Desert Springs was inspired by the Arizona and California style desert courses.
Designed by Peter McEvoy, the Indiana course has a par of 72 and due to its large generous fairways, the course is perfect for higher handicappers and at the same time an excellent challenge for more experienced golfers. In fact, McEvoy made this one of the goals when developing the course.
As the Indiana course is surrounded by up to 600,000 Cacti, it is both demanding and at the same time exhilarating, offering magnificent views to a landscape of cacti, rock and flowering desert, all framed within a panorama of landmark mountain ranges.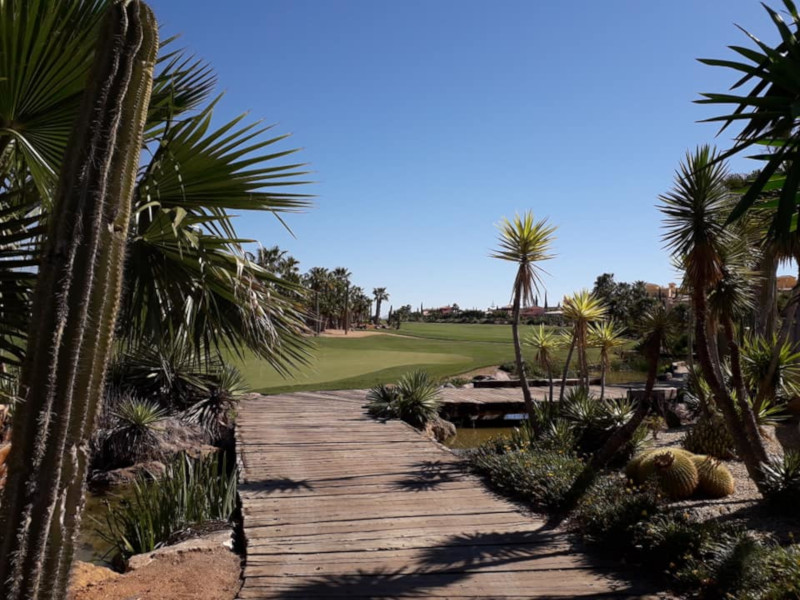 #4 – The Best Climate For Playing Golf
It goes without saying that any desert resort is going to offer a great-year round climate. In fact, it is the climate that brings not only tourists here all year round, but professional athletes also looking to soak up the sun while training during the winter months.
The Almanzora region of Spain is unique boasting the warmest and driest winter in Europe. There is also very little rain here and an average of nine hours of sunshine each day.
#5 – A World of Entertainment Awaits You
As you would expect from such an exclusive golf resort, Desert Springs doesn't disappoint when it comes to facilities and entertainment while on your break.
At the club house you will find a golf boutique, along with the club bar and El Torrente restaurant.
The resort has a number of restaurants to enjoy along with El Torrente including The Deck which overlooks a cascading creek where you can enjoy the breakfast or lunch time menu.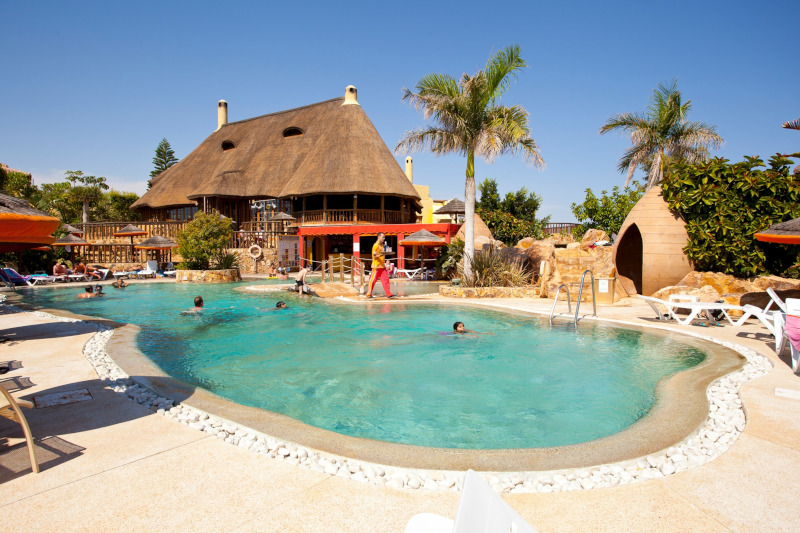 There is also the Crocodile Club restaurant which is located in an African style thatched longhouse and serves an eclectic range of food throughout the day including pizzas, pastas, hamburgers, fish and grilled dishes. The adjoining Rosewood Bar is a great place for a cool drink and a popular meeting point for evening drinks.
The resort also boasts a Chiringuito Pool Bar where you can enjoy a daytime snack and drinks as well as The Cave Bar which offers an authentic underground dining experience.
At Golf Breaks In Spain, we currently have a special promotion available for the Desert Springs Resort with prices starting from just €209 per person for a 3 night stay with bed and breakfast along with unlimited golf.
For further details and to book please visit https://www.golfbreaksinspain.com/offers/desert-springs-golf-resort-almeria/