Frequently Asked Questions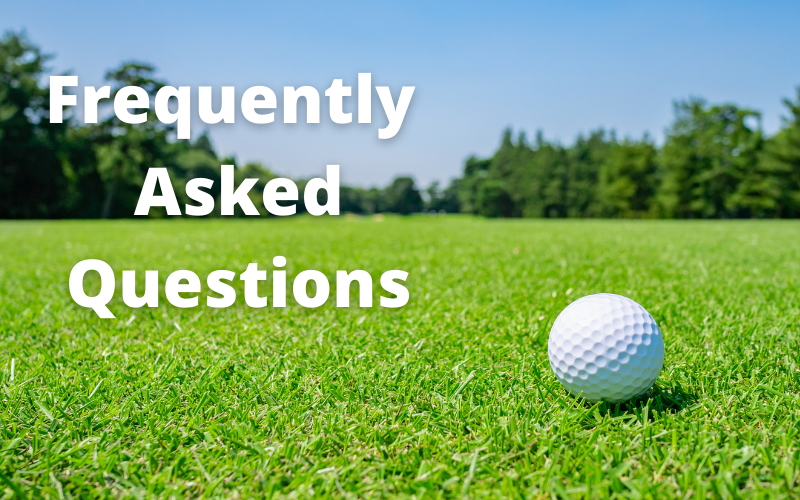 Below we provide you with answers to some of the most common questions that you may have prior to booking your golf holiday in Spain.
If you have any questions that are not covered below, please feel free to contact us directly.
COVID-19
What are the current Covid rules for entering Spain during the pandemic?
As of January 2022, anyone entering Spain must be fully vaccinated or be able to demonstrate that they have recovered from Covid-19. This excludes those under the age of 12.
All travellers must also complete a Health Control Form.
Spain maintains a list of countries that are considered to be either 'risk' or 'high-risk'. They also separate countries into either 'EU/Schengen' or 'Third Countries' which includes the United Kingdom.
You can view the current restrictions that are in place via the following official link.
https://www.mscbs.gob.es/en/profesionales/saludPublica/ccayes/alertasActual/nCov/spth.htm
Any entry restrictions may be subject to change at short notice, so please make sure you familiarise yourself with the current rules prior to booking your golf holiday with us.
AT THE GOLF COURSE
Which golf courses in Spain are best for beginners?
There are a number of courses which are considered to be more 'beginner friendly' and this can vary depending on where you will be staying and playing in Spain.
Please contact us if you would like us to recommend the most suitable courses for you. We are more than happy to help.
Can we walk or do we have to have a buggy?
You will generally have the option. However, it is worth noting that it can get hot in Spain and for many, walking during the hottest months is not an option.
It may also depend on which course you are playing as some are flat and some more hilly.
There are many special offers which include shared buggies. Walking is not recommended in July and August as it can get very hot. We are always here to advise you on the best courses to use a buggy or walk.
Are there special offers for children playing golf?
Yes, especially during the school holidays. In general, all courses have offers for children up to 14 years of age to play during the school holidays. Other offers may allow children to play for free when accompanied by an adult golfer.
Are there special offers for Early Bird and Twilight?
Most golf courses in Spain offer special rates for playing before 9 am and after 2 pm.
Are there special offers to play different courses over a month?
Certain courses have collaborated and created special packages. Please contact us to find out about those currently on offer.
Are there any discounts for larger groups?
Yes, many courses offer discounts for larger groups. Some allow either one in eight or one in 12 to play for free.
Will I need a handicap certificate?
If playing one of Spain's premium courses such as Valderrama, you will need to provide proof of your handicap.
Although all courses are contracted to ask for official handicap certificates, most courses will not ask.
See the following page for further information on golf handicaps in Spain. You can also read our Golf In Spain: An Essential Guide article.
WHEN TO VISIT
Which months are considered low season for golf in Spain?
The months of December, January, July and August are classed as low season in Spain, so great deals are to be had in those months.
There is also a mid-season on many courses which can be February, May and September.
WEATHER IN SPAIN
What are the hottest months in Spain and which are best avoided?
Many golfers avoid the months of July and August in Spain as the weather can often exceed 35c. The best time to play in these months is early mornings before the heat of the day.
If you do decide to play during Spain's hottest months, you are advised to play Early Bird and Twilight to avoid the midday sun.
What kind of clothes will I need to bring?
There aren't too many strict rules in regards to dress code when playing golf in Spain.
All tops will need to have a collar, so no t-shirts.
Trainers are not permitted and golf shoes with soft spikes must be worn.
Tailored Shorts for both men and women are acceptable. No mini-skirts for the ladies.
As long as you are sensible and look smart, in most cases, you shouldn't have anything to worry about.
If you are playing a premium course such as Valderrama, you will find that the dress code is a lot more strict.
Learn more about the dress code on Spanish golf courses.
AT THE AIRPORT
Do you meet us at the airport and if so, where?
At the airport, your driver will be holding up a board with your name on it. Also, keep your phone switched on at the airport so that we can direct you to your transfer. If you have any problem finding the driver you have all our numbers on your vouchers, our emergency number is 0034 667 371 613 and is available 24 hours per day.
Which airport will we need to fly into?
If you are visiting the Costa del Sol, then you will fly into Malaga Airport (AGP). If you are staying in the Sotogrande area, Gibraltar airport may be a better and closer option.
Alicante for the Costa Blanca region and Almeria for the Almeria area where you will find many resort golf hotels with golf on-site.
TRANSPORTATION
How do we get taxis in the evening?
We can arrange any transfer you need or you can get a local taxi by asking at the hotel reception.
Is transportation available to and from the airport?
Yes, we can arrange an airport transfer to your hotel or private accommodation.
Can you arrange a hire car for us?
Yes, we work with many car hire companies based at Malaga Airport. In many cases, we are able to offer discounted car hire so please check with us when shopping around for the best deal.
CLUB HIRE
Can we hire golf clubs while on our Spanish golfing break?
Yes, we offer golf club hire in Spain. We can offer both basic and upgraded sets of clubs in the Malaga region. For other areas, we are only too happy to help find the most suitable club hire for your needs.
Where are the clubs delivered to and collected from?
We can deliver your clubs to either your hotel/accommodation or to the golf course.
Do you cater for left-handed golfers and women?
Yes, we provide clubs to hire for both left-handed players and ladies and we can even help with juniors if needed.
Learn more about our golf club hire in Spain.
GOLF LESSONS IN SPAIN
Can we take golf lessons while we are on our golf holiday?
Yes, you can. We can arrange this for you with local pros.
How much do golf lessons cost in Spain?
You can join a group of golfers or have individual lessons. The average cost is between 30 and 60 Euros.
OUT AND ABOUT
Where can we watch the Masters/Ryder Cup while on our golf break in Spain?
Most local bars will offer full televised sports coverage.
Are there things for our wives to do while we are playing golf?
Yes, we can suggest the best location and resorts for wives or non-golfers. Just contact us and we will be happy to help.
Can you suggest any good restaurants, bars and nightclubs in the area?
Yes, when making your booking please ask us for any advice for local entertainment and eateries.
Can you recommend any beaches?
The Spanish Costas have some wonderful beaches, we have many hotels right on the beach. You will be spoilt for choice with many beautiful beaches also just a stone's throw away.
Is there much for children to do?
Yes. In more tourist areas you will have plenty of water parks, zoos, parks, sea world centres and leisure parks. Please ask when making your booking or requesting a quote for your best options.
Is there a range of food to choose from or is it only traditional Spanish food?
Most resorts have a very wide range of cuisine from all around the world.
PAYING FOR YOUR HOLIDAY
All of our packages are fully insured. We are a fully bonded travel agent based in Spain with C.I.A.N-296523-2
Most packages do not require a deposit payment. We book everything for you and send a full confirmation. We then ask for payment 3 weeks before your trip.