Finca Cortesin Voted Best Golf Resort In Spain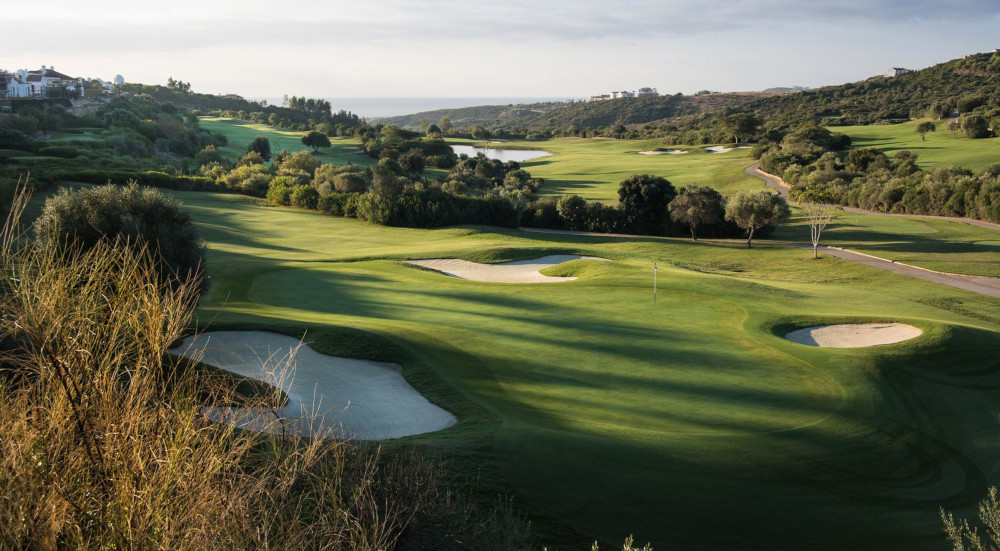 Finca Cortesin, one of the Costa del Sol's most prestigious golf, leisure and spa resorts has been voted the #1 golf venue in Spain and Portugal.
Already recognised as one of the premier hotel, golf and spa resorts in Europe, the resort has once again been honoured with two further accolades by upper-class Condé Nast Traveler magazine and IAGTO, the International Association of Golf Tour Operators.
Designed by renowned golf course architect, Cabell B. Robinson and first opened to the public in 2006, Finca Cortesin has established itself as one of the foremost golf courses and wellness resorts anywhere in Europe.
The course has had the pleasure of hosting some of the best professional golfing tournaments over the years including the Volvo World Matchplay, which was moved from the famous Wentworth course in Surrey to Finca Cortesin where it was held between 2009 and 2012.
Condé Nast Traveler magazine readers voted the resort No.1 beating 20 other competitors in Spain and Portugal in its Reader's Choice Awards 2019.
The award is one of the longest-running in the luxury travel industry and is testament to Finca Cortesin's superiority within the golfing industry.
The resort has won many awards in recent years including the 'Best Resort in Spain 2015' and making the top 50 in Condé Nast's 'Top 50 Hotels in the World' award in 2017.
IAGTO, the International Association of Golf Tour operators also gave Finca Cortesin a glowing reference awarding the resort the top spot in its 'Golf Experience Awards'.
The resort was voted the top luxury golf venue in Spain receiving the accolade at the IAGTO Golf Tourism Awards, which were held at the 2019 International Golf Travel Market in Marrakech, Morocco.
IAGTO's global network of over 700 golf tour operators from 64 countries were asked to vote for their top hotel and golf courses in 25 destinations with Finca Cortesin emerging as the winner in Spain.
You can see a full list of the Finca Cortesin's awards here http://www.fincacortesin.com/awards
At Golf Breaks in Spain, we echo the sentiments of Condé Nast and IAGTO and congratulate our friends at Finca Cortesin on these well deserved accolades.
We know what a magnificent venue it is, as do our golfers, many of whom take the opportunity to play the spectacular course each year, while enjoying one of our golfing holidays here in Spain.
If you would like to experience splendour of Finca Cortesin yourself and enjoy everything this magnificent resort has to offer, please contact us or take a look out our current range of golf packages.
Image Credit: Finca Cortesin