Torrequebrada Golf Course is often described as like playing a British parkland course and you have to agree with that after you have completed a round here.
There is a nice relaxing start to the course with a wide fairway on the first of the par 5 holes. The one thing you don't want to do though is go to long from your up-hill fairway to the elevated green because you will be on the next tee!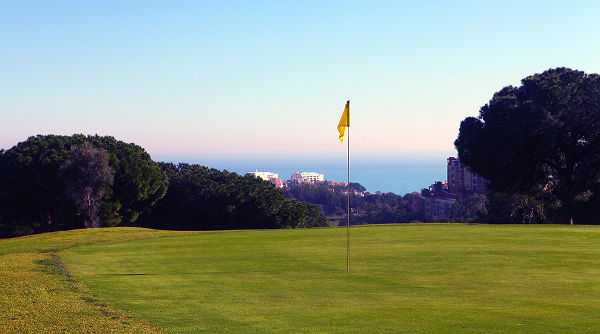 You are then greeted by a very strange if not unusual par 3 where you have to take a sand iron so as not to over shoot the small green below your elevated tee box.
Torrequebrada golf is considered by many to be one of Spain's top golf courses.

It was constructed in the late 70's and is situated in the resort of Benalmadena. The greens and fairways will always be found in excellent condition.
Torrequebrada was one of Bing Crosby's favourite golf courses when visiting the Costa. It inspired one of today's top golfers Miguel Angel Jimenez to take up the game, after watching Seve Ballesteros, Sandy Lyle and Sam Torrance whilst caddying at the 1979 Spanish Open.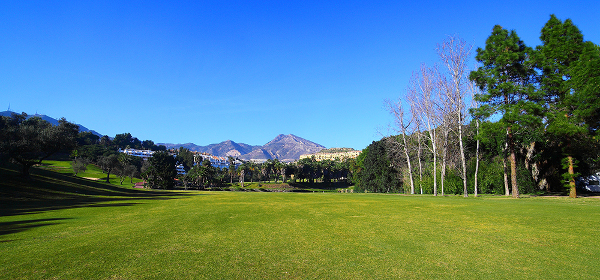 Pro Shop and Caddy-Master
The Pro-Shop opening times are from 8 am until 8.30 pm (8 am till 8 pm Sundays).
Buggies, Trolleys and Hire Clubs
Torrequebrada Golf allow buggies onto the fairways using the 90 degree rule, although this is subject to weather conditions, the caddy master will inform you on the day of play.
Driving Range
The wide driving range, chipping green and practise bunkers are situated on the other side of the road from the car park. The well-kept range is open from 8 am until dark everyday.
Changing Rooms and Showers
The elegant changing rooms can be found on the ground floor through the Pro Shop and open the same time as the Caddy-master. Lockers and towels are available on request.
Restaurant
Torrequebrada golf offers a lovely restaurant, which is open from 8 am serving strong hot coffee and toast with excellent full English breakfasts and meals from 10.00 am.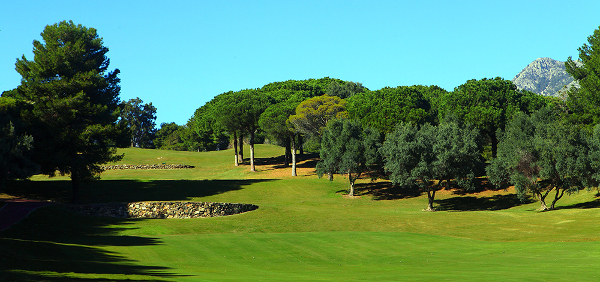 Score Card: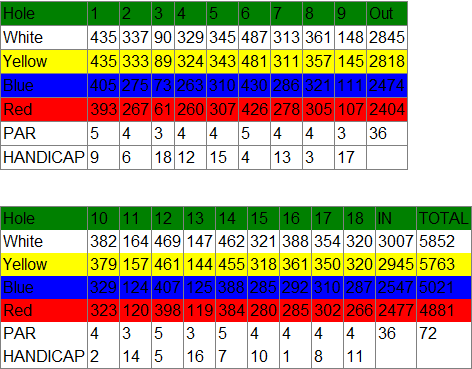 Golf Course Plan: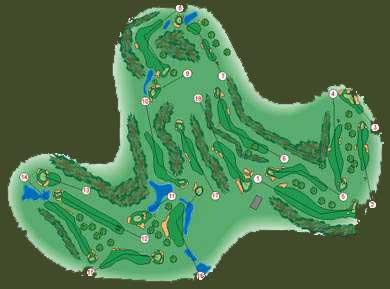 Holes: 18
Length: 5,852 metres (White), 5,763 metres (Yellow), 5,021 metres (Blue), 4,881 metres (Red)
Par: 72
Designer: Jose 'Pepe' Gancedo
Opened: 1976
Course Facilities: Club house, buggies, pro-shop, restaurant, bar, locker rooms and meeting rooms.
Course Address
Golf Torrequebrada
Urb Torrequebrada
Edificio Club de Golf
29630 Benalmádena Costa
Malaga
Tel: +34 952 44 27 42
Torrequebrada Golf Green Fees
Dates
Information
Our Price
Public Price
01/01/18 - 31/01/18
Green Fee
65 Euros
75 Euros
01/02/18 - 28/02/18
Green Fee 08.00am -10.20am
65 Euros
75 Euros
01/02/18 - 28/02/18
Green Fee 10.30am - onwards
75 Euros
90 Euros
01/03/18 - 24/03/18
Green Fee 08.00am -10.20am
80 Euros
90 Euros
01/03/18 - 24/03/18
Green Fee 10.30am - onwards
93 Euros
99 Euros
25/03/18 - 04/04/18
Green Fee 08.00am -10.20am
65 Euros
75 Euros
25/03/18 - 04/04/18
Green Fee 10.30am - onwards
75 Euros
90 Euros
05/04/18 - 27/05/18
Green Fee 08.00am -10.20am
80 Euros
90 Euros
05/04/18 - 27/05/18
Green Fee 10.30am - onwards
93 Euros
99 Euros
04/06/18 - 09/09/18
Green Fee
65 Euros
75 Euros
10/09/18 - 11/09/18
Spiking
50 Euros
12/09/18 - 19/09/18
Spiking Recovery
Shared Buggy Included
55 Euros
60 Euros
20/09/18 - 11/11/18
Green Fee 08.00am -10.20am
80 Euros
90 Euros
20/09/18 - 11/11/18
Green Fee 10.30am - onwards
93 Euros
99 Euros
12/11/18 - 09/12/18
Green Fee 08.00am -10.20am
65 Euros
75 Euros
12/11/18 - 09/12/18
Green Fee 10.30am - onwards
75 Euros
90 Euros
10/12/18 - 31/12/18
Green Fee
65 Euros
75 Euros
previous post: Sotogrande Golf